The Village of Bellport owns and maintains two (2) beaches, Ho-Hum Beach on Fire Island and Mother's Beach on the Great South Bay.
Note – Any resident who rents their home for short periods of time during the peak summer period, which is from Saturday, (weekend of Memorial Day) to Monday, (Labor Day), must present their renter with an executed lease, if that renter is going to purchase a Resident ID Card for the length of their stay. Guests who rent short term that want to take ferry, play tennis or golf are required to obtain an ID card from Village Hall at a cost of $525.00 (2 adults and 3 children 12 and under, with an additional cost of 75.00 for child 12 and under and $100 for adult staying in dwelling) and will pay resident rates to use the amenities and with the Village ID card will be allowed to use the amenities without a Village resident. During the time that the renter is using the Resident ID card, the ID of the homeowner will be invalid.
Ho-Hum Beach
Ho-Hum Beach is a quaint, pristine stretch of beach located between the Fire Island National Seashore's Watch Hill and Suffolk County's Smith Point Park. It is only accessible by the Ferry and private boat and is open to residents and their guests.
Its quiet, white sandy beaches attract scores of visitors during summer months who enjoy hiking, sunbathing and swimming. The top of the stairs provides a panoramic view of the Atlantic Ocean and the Great South Bay. Picnic tables and benches are provided for a picnic lunch or food purchased at the concession stand near the ferry dock. A changing room, cold water showers and restrooms are a short walk from the beach and convenient to the ferry.
Mother's Beach
Located at the tip of South Howell's Point Road, this stretch of sandy beach on the Great South Bay is perfect for families. Adjacent to the Bellport Country Club, it has ample parking and a well-equipped playground. SWIMMING IS NOT ALLOWED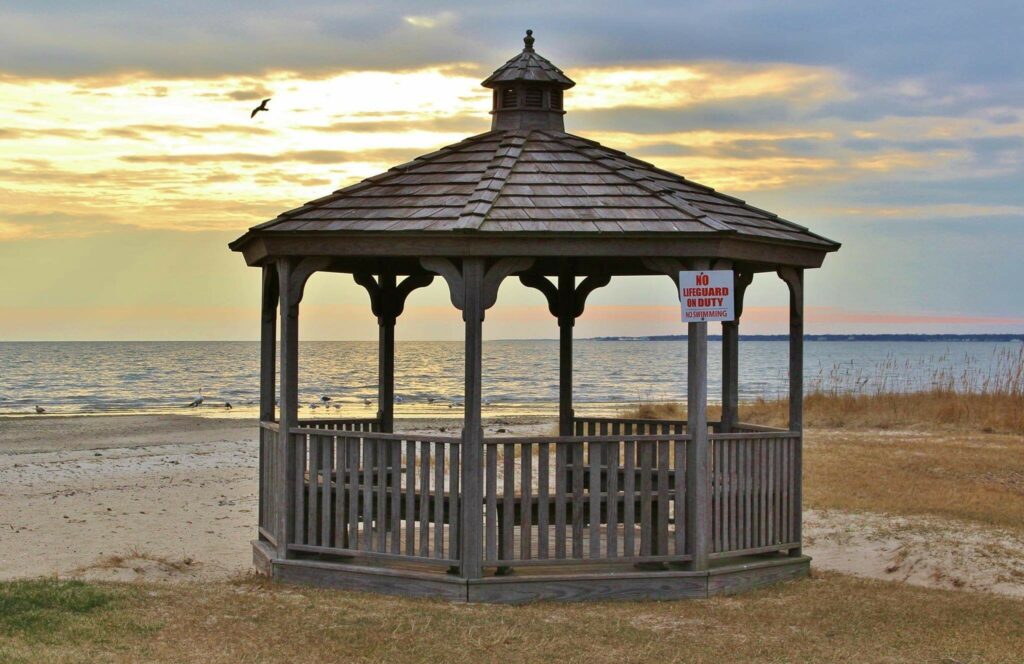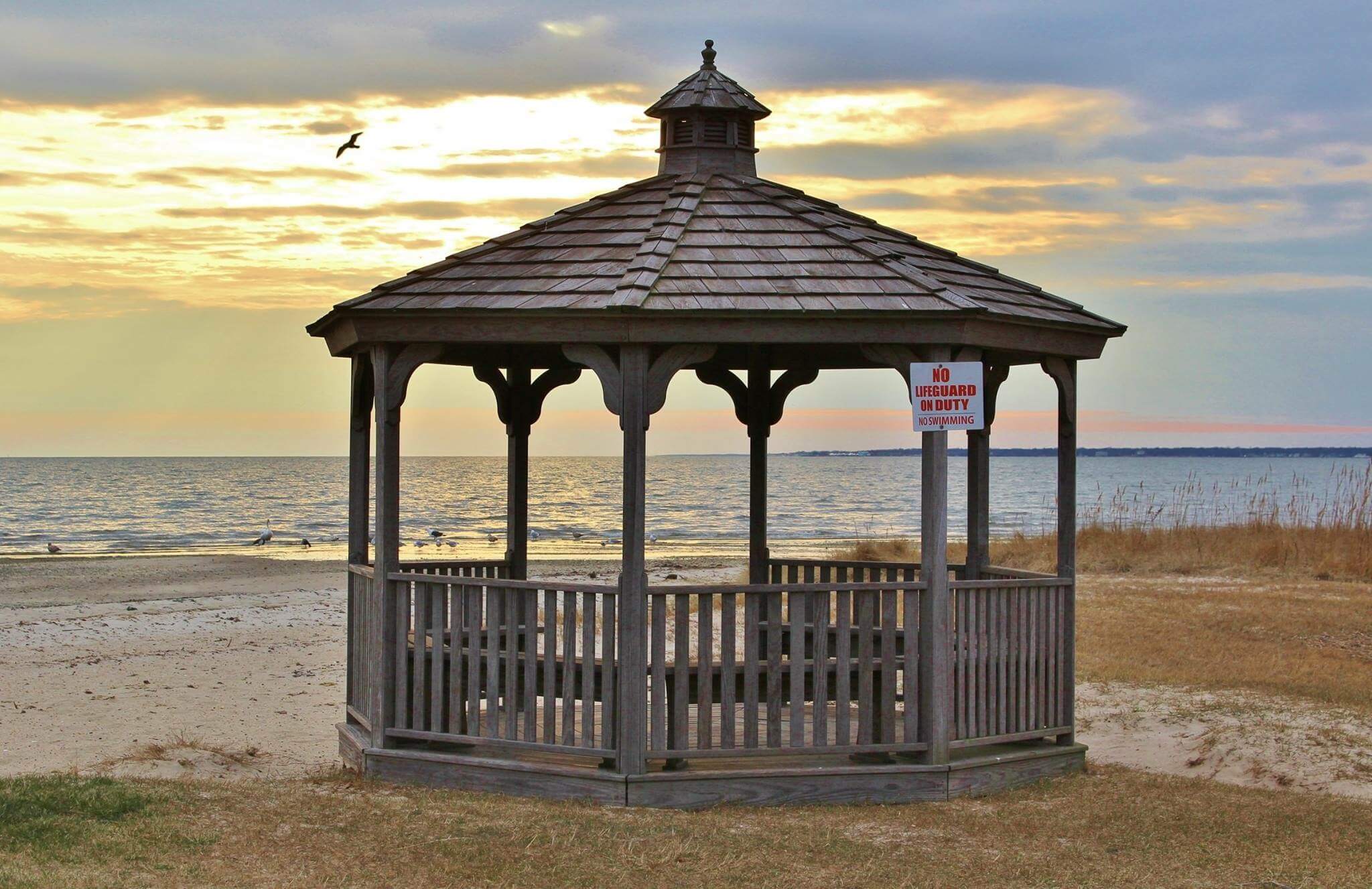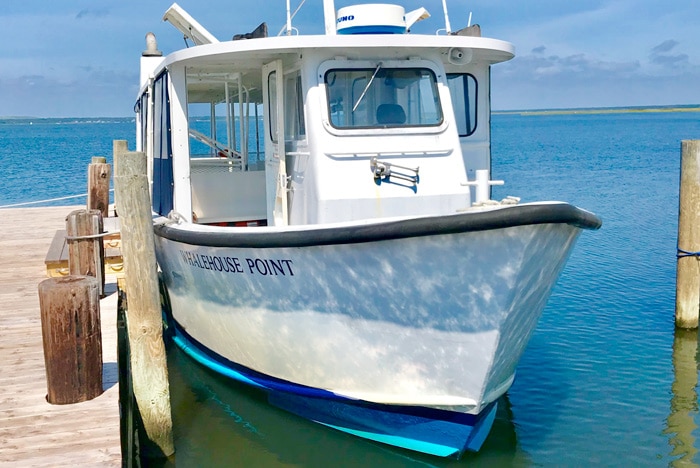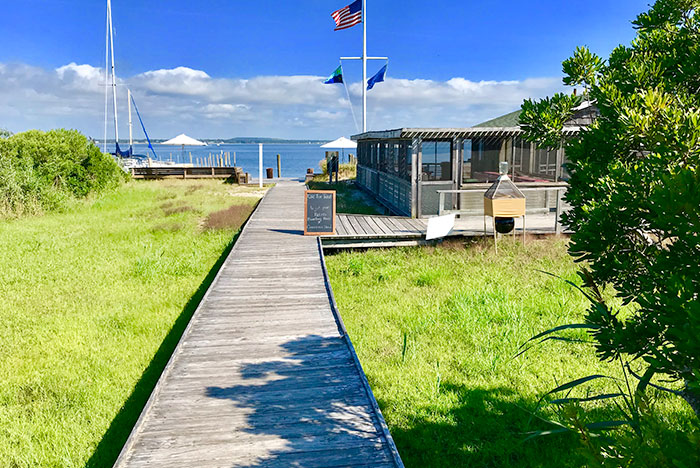 The Village of Bellport operates a 47 passenger ferry, including ferry staff, named the Whalehouse Point, between the Village Marina and the Village beach on Fire Island from May through September. The ferry runs on weekends from Memorial Day weekend until school lets out in June then begins running daily through Labor Day. The Ferry is for Residents of Bellport Village and their guests.
*** 2023 Season Beach passes will be available for purchase at Village Hall on May 8, 2023. ***
2023 Summer Ferry Schedule
LEAVES MARINA

LEAVES HO HUM

Monday through Sunday – Beginning June 26

10:00AM
10:30AM
11:00AM
11:30AM
12:00PM
12:30PM
1:00PM
2:30PM
3:00PM
3:30PM
4:00PM
4:30PM
5:00PM
5:30PM

Friday and Saturday Only – July through Labor Day

6:00PM
6:30PM


THE FERRY WILL RUN 7 DAYS A WEEK, WEATHER PERMITTING
* Ferry schedule is subject to change. The Village may revise the schedule in order to accommodate passengers waiting to board the Ferry. The Ferry may not operate on the orders of the Ferry Captain or the Harbor Master due to bad weather or if the beach is closed. Check with the Ferry Ticket Booth at 286-2628 if you want to confirm the ferry is running or call Dock Master at 286-6093.
Specials: WEDNESDAY is Kiddie Day – 2 Children, 12 and under, ride free with every paid adult.
THURSDAY is Residents can bring 1 guest at resident rates, 1 guest per resident
Ferry Rates
| Item | Price |
| --- | --- |
| Weekday Resident Adult | $11.00 |
| Weekday Resident Senior | $6.00 |
| Weekday Resident Under 12 Years | $5.00 |
| Weekday Guest Adult | $17.00 |
| Weekday Guest Under 12 Years | $13.00 |
| Weekend Resident Adult | $14.00 |
| Weekend Resident Senior | $8.00 |
| Weekend Resident Under 12 Years | $6.00 |
| Weekend Guest Adult | $20.00 |
| Weekend Guest Under 12 Years | $16.00 |
| Family Season Pass includes 2 adults, 3 children under 12 years | $550.00 |
| Each additional child | $100.00 |
| Senior Season Pass (60 years old +) | $225.00 |
| Adult Season Pass (13 to 59 years of age) | $275.00 |
| Youth Season Pass(3 to 12 years old) | $175.00 |
| 10 Trip Resident Weekday Coupon Books | $85.00 |
| 10 Trip Guest Weekday Coupon Books | $175.00 |
Individual round trip fares can be purchased at the Village Marina prior to ferry departures and must be used on the date of passage. One way fares from the Marina are not available. Guests must be accompanied by their host resident to the ferry as fares must be paid by Village Residents.
Ferry Charters
Whalehouse Point – $ 500.00 for 2 hours (minimum) $200.00 each additional hour