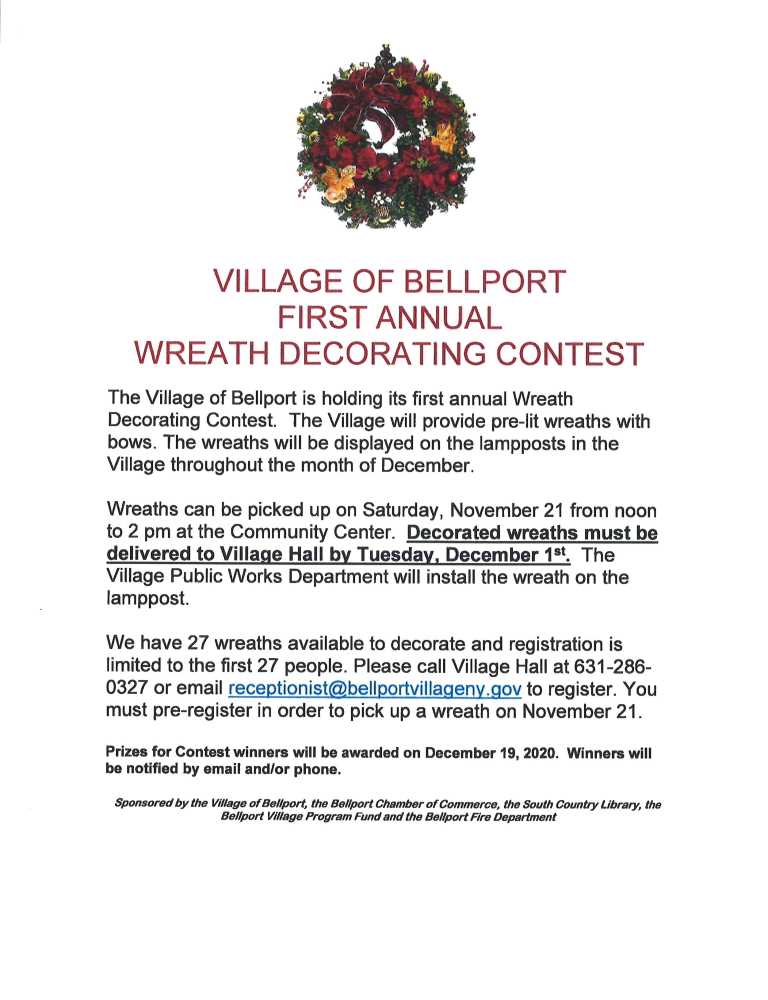 VILLAGE OF BELLPORT
FIRST ANNUAL
WREATH DECORATING CONTEST
The Village is providing one (1) pre-lit wreath with a bow to be decorated.
Wreaths can be picked up on Saturday, November 21 from noon to 2 pm at the Community Center.
Please use shatterproof ornaments and decorations
Please use twist ties or zip ties to affix decorations to the wreath.

The Village re-uses these wreaths each year so please do not use glue or any other permanent adhesive to affix decorations

Decorated wreaths must be delivered to Village Hall by Tuesday, December 1st. The Village Public Works Department will install the wreath on the lamppost. Please do no try to install the wreaths on your own.
Prizes for Contest winners will be awarded on December 19, 2020. Winners will be notified by email and/or phone.
Sponsored by the Village of Bellport, the Bellport Chamber of Commerce, the South Country Library, the Bellport Village Program Fund and the Bellport Fire Department